It's never too late to check some christmas ideas for marketing so that your estore could get the festive vibes this holiday break

There is still a month in hand… but do think that is it enough for you to brim up your sale? Contrary to this, many works upon to scale up sale this holiday season since August…
Well, am not fearing you that you are lagging behind
But yes… the clock is ticking for you!
Make your jingles speak out festivity at all good times. Even check-over last-minute conversion hacks which will gift you with the higher conversion rate to your marketing team.
As claimed by Coresight Research, this season sale will witness a jump of 4% over the year for 2018. This also invites a fresh buying tendency which will shoot from $692 billion to $720 billion to the present scenario.
Continuing this, Coresight estimated e-commerce will amount for more than ⅓th of all electronic gadget sale and 1/5th on all apparel during this holiday sale.
Well, it is expected that 2018 holiday season will be a real sale booster which will get lit up from Halloweens and get stretched till New Years celebrations.
What all you will learn from this article?
Some less known ideas about Christmas marketing hacks
Seasonal ideas to pump up your e-commerce store
Steam up the same sale fever even after the festival is over!
So, while white weather is setting with autumn leaves, sit down by the fireplace and plan out best 10 Xmassy marketing ideas to soak your e-commerce store with scaling sale.
1. Define your goals with perfection
Its festivity, it has everything.
Starting from decoration, celebration theme, putting up offers/discounts to online store functioning. Overall wrapping up your store into beautiful white-red combination festive look.
Being the owner of the store, you must be compiling with multiple goals like get more ad clicks through social media activeness, create a sense of urgency, offer a streamlined process of cash back, the target look-alike audience on Facebook, reduce the problem at the time of checkout and many more.
Well, your takeaway is to create SMART goals which stand as Specific, Measurable, Achievable, Relevant and Time fixed. Your goal is to increase overall profit and that will surely happen from October to December.
2. Create gift guides and a festive section for target customers
Running an e-commerce store is not a child's play so help your customers to make it playful and entertaining. Gift guides will make your customers satisfied enough with the type of gifts they are purchasing during this Christmas sale. It is merely a simple collection of products that people want to buy from others.
So, you take away for a colourful holiday marketing will be creating a landing page that displays all the products which your customers like or likely to buy this holiday season.
Well, to grab the maximum portion, promote your product or a wide range of products on social media and other channels.
Soon, you will see the sale soaring as you had already assisted your customer to pick the top notch from your store.
3. Make returns easy system and fill with happiness
Well, it's festivity and you cannot only fix to selling out your products. You should keep tap with the other way round.
Be optimistic to handle return request with a smile and then experience the jump in the scale sale this holiday season.
Provide your customers with multiple payment gateways to return and refund via the easy process. Adding to this more and as its festivity, you can also add free shipping. It is like a plus point towards your store which will definitely call more customers and target traffic for the occasion. Free delivery is a shining star which will that many consumers will expect in 2018.
So, choose novelty for your store each time there is festivity around and you want to mint up!
4. Provide multiple payment gateways for clear buying
After free shipping, you should be easy and simplified when it comes to multiple payment gateway. Christmas sale is a great time to confit additional payment option because you do not know from which country your customer is shopping and which type of payment gateway the nation provides them.
Smooth acceptance of Visa and MasterCard is good but initiating PayPal will give a third option. It is easy-safe which is used by a maximum number of users across the globe. Well, this small change can gift you a huge amount of conversion rate with sufficient boost!
5. Plan for unexpected
Festivals are full of unexpected things so your store should be all ready for it… there can be any shortcoming or any additional offer which can be used.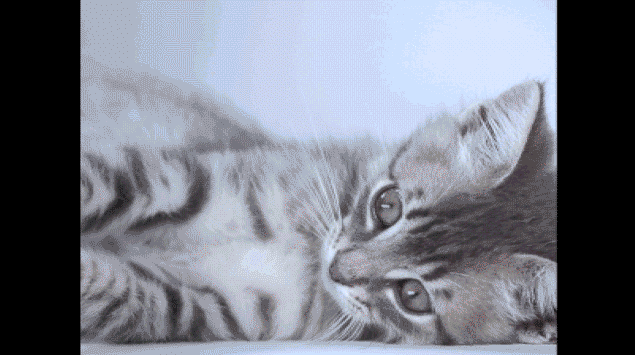 6. Make customer service 24*7
It is pretty much sure that during the holiday you will receive soared traffic on your site.
Congratulations on that….
But would you mind tell you that… along with sky-scraping traffic and conversion, you will receive multiple customer care inquiries.
Keeping heed with customer care support, your support system should be equally helpful to cater with customer inquiry as it happens on site and also via multiple social media channels like Facebook, Twitter, other live chats and also emails.
Remember, its festival and you cannot simply ignore your potential customers all because you have to handle your site and add facebook ads. Make the best use of holiday marketing via 15 ways to boost sale this festive season in 2018!
7. Customize your packaging
In today's scenario, the packaging is everything. You cannot sell anything without its wrap.
We know that how important is custom packing for your brand and that's why we want to remind you…
As Christmas is approaching in a month, you can take help of Christmas theme/template which will be apt according to your requirement and occasion. Christmas is itself a huge festival that wraps whole festival mood into one. Why not make it special for your website.
8. Make the preparation rise up high from Halloweens
Yeah, this year Halloween is on October 31 and you still have time to spook your Facebook ads and marketing plan with some scary images or offers. You can simply encourage people before Christmas sale and make them follow the festive calendar which you have so that they could get a rough idea what is about to happen in next two much and how much more they can save.
9. Get emotional and familiar with Christmas marketing
Christmas time is always an emotional period of time in the year when all the family members and friends come together to celebrate. So, you have got the best time in the year to pitch up your sale.
Emotions are necessary spice for any sort of marketing… well, it is festivity it will be hot as peri-peri.
At this point in time, treat your product pages as a plate of cakes which can draw a maximum number of target bees to attract. Tell them a story that why they actually need that product rather than boring them with static formal product page.
10. Make sure your customers can access from multi-device:
According to a recent study, it is clear that more than 75% of buying and selling transaction happen via multiple devices. So why not toss it for this Christmas sale and achieve great heights when it comes to revenue generation.
Summing Up!
So there you have it! 10 Christmas marketing ideas that you can implement this holiday season. There are plenty more out there, but the one mentioned here are some of the main ideas which you should implement at once… as the clock is ticking Time is of the essence this time of year and it's important to know your limits.
Nevertheless, if you want to start this festive gala to start with Black Friday and Cyber Monday then here you are set to go boom this BFCM & ring the bell in 2018. We too have options which will help you to build successful customer loyalty program in e-commerce, handing over simple ideas the best sale laden festive this holiday season or adding to this more if you want to tick on the festive date which will bring huge revenue this festive season then explore the ride of e-commerce sales holiday season in 2018.
Thanks for reading down, if you have any query or suggestion to mark, feel free to express.
Happy Selling and Smiling Shopping!