Consumers have started expecting coupon codes in your e-store.
Savvy marketers use these magical codes to delight customers and track the ROI of their campaigns.
Do you know many marketers use coupons as part of their saving strategy?
Festive sales are approaching. What's your catch?
Coupon code marketing is an incredibly powerful method of enticing customers to make a purchase online.
Digital coupons are the best ways to generate revenue from your eCommerce site. eCommerce Digital coupons also work like as the traditional coupons work. They are basically aimed at getting customers by offering discounts and festive offers.
People always look for different ways to save money and eCommerce digital coupons are the best ways to address your customers desires.
As you browsed the internet for ideas on how to fix your drowning sales, you came across a survey saying 96 percent of Americans are in fact coupon users.
Discounts coupons can be a powerful tool to get you the boost in sales that you are looking for. And once you've achieved that, you can then use it as your sales to even greater heights.
Because coupons and discounts bring customer loyalty and increase customer retention at your online store.
Let's dive right in, how digital coupon codes enhance the overall sales of your store, and how you can create coupons on your own.
Related: That's all that you need for HubSpot dynamic coupon code generation!
Top 7 benefits of using coupons in your eCommerce business
The cost of creating the eCommerce digital coupons codes cost much lesser versus traditional coupons.
Increase traffic to your online storefront
A recent research conducted by Retail Me Not. It was found that around 85% of consumers in the US look for coupons prior to visiting a store.
If you are promoting your Promo codes on social media or running email campaigns, this social activity covers a very larger audience that could visit your online store.
Coupons work extremely well with segmented lists
If you're new to building segmented email lists, you're definitely missing out on an incredibly powerful means of online marketing…especially when combined with coupon codes.
Related: How to Transform your Emails from basic to best with Email Marketing Segmentation?
Email marketing has been proven for some time now to be the second most effective means of digital marketing, second only to SEO.
This means you have an incredible opportunity to turbo-boost your emails with discount codes!
If you take the time to craft an attractive coupon-based offer and send it to a segmented list of targeted users, the likelihood of picking up some sales is strong.
How strong? Well, a poor performing email marketing campaign usually generates sales of approximately 1-2%;
so if you turbo-boost your email marketing campaigns with relevant coupon-based offers, you're likely to see a much higher return on your investment than this, resulting in a strong sales campaign by anyone's standards!
Coupons can enhance your branding
Promo codes and discount coupons would include your company name, address, website URL, branding, etc. As such, coupons can not only help you sell more but also promote your brand.
It was found that 68% of shoppers in the US strongly believe that eCommerce digital coupons and promo codes have a positive impact on a retailer's brand.
Increase Customer Loyalty
eCommerce Digital coupons increase the probability that both new and current customers will keep coming back to visit your online store, making them part of your customer base. Thus it plays a major role in customer loyalty programs.
The nature of eCommerce digital coupons allows businesses to track coupons and therefore get various metrics and generate analytical data of their performance.
This, in turn, allows for better tracking and reporting on digital coupon ROI.
Many studies have already shown that digital coupons in eCommerce can help increase conversions and reduce shopping cart abandonment.
In a study by Market Track, they found that 83% of shoppers have made an unplanned purchase based on the availability of a coupon. 
In the 2017 Valassis Coupon Intelligence Report, they found that 86% of consumers admit coupons prompt them to try new products
Incorporate them into your email marketing campaigns
You must include coupons in your email campaigns. These campaigns can be promotional, retargeting or in the form of newsletters.
With cart abandonment so widespread in its domain, everyone looks for an effective response. In response to that, shoppers who abandon their carts are ripe for conversion through various marketing strategies, it can be marketing automation or email marketing or any other means of winning the lost consumers.
Get: Why Marketing Automation is must have for modern marketing team?
Retargeting abandoners with an email that includes a coupon is a confirmed way to get them to convert. When shoppers click on these coupons, they are redirected to the landing pages of your site when these coupons are applied automatically.
Are you worried about creating expectations of discounts among your customers?
What would you do is segment your coupons by cart value, only offering markdowns on larger sales.
You can also use A/B testing to experiment with different discount amounts on different cart values to find what works best for your store and visitors.
Another good idea is to include coupons in your email newsletters. When clicked on the visitors are directed to your site where a banner or pop-up appears restating the coupon offer.
How to generate digital coupon codes for your E-commerce store?
5 Steps to generate e-commerce coupon codes with HubSpot. Because When it comes to customer engagement – Coupons do best role-play in maximizing sales and hiking overall profits up to 20%-30% instantly.
1. Specify the RFM rating
The very first step, you can specify the RFM rating for which your customers want the coupon to be generated.
What is RFM Rating?
RFM makes identifying customer groups much easier. RFM segmentation readily answers these questions for your business…
Who are my best customers?
Which customers are just on the verge of purchase?
Which customers have that potential to be converted to more profitable customers?
Who are those lost customers that you don't need to pay much attention to?
Which customers you must retain?
Who are your loyal customers?
Which group of customers is most likely to respond to your current campaign?
Now, you assign the coupons to the entire segment of the customers which was previously only be done on the basis of RFM Ratings. You can get more information about the RFM segmentation in this blog.
Whenever the store's customers data will get updated over HubSpot, then the coupon will be automatically generated and updated to that particular customer's data over HubSpot.
2. Decide the Coupon Code
It's time to specify the coupon code full of custom words or terms. For differentiating between the coupon codes, the add-on automatically uses the customer's store id as a suffix in the code.
3. Set the Coupon Discount Amount
How much you are benevolent to your customers? Show that by setting up the amount of the discount you want to offer with this coupon code.
4. Select Coupon Discount Type
Decide what kind of coupon codes you are requiring? Meanwhile, select the coupon type as like Percentage/Fixed Cart/Fixed Product as you want to provide the customer.
Allow free shipping
If you do not want to charge any extra amount for shipping your products. Set to allow free shipping for this offered promotional coupon codes.
5. Set the Coupon Expiry
Last but very important set of the rule to focus on. Set the days for coupon expiry and it will be reflected in the customer's data on HubSpot.
In the same manner, you can add multiple rules for the coupon code you are generating for your customers. You are have reached to the top of the cliff. Now, click on "Save Change" button to save your settings.
Bingo!!! Coupons are generated…
What makes HubSpot Digital Coupons unique in eCommerce?
Now, if you are one of the HubSpot customers then that is great because you will be benefiting a lot through this.
How about "HubSpot Dynamic Coupon Code Generation". Well, HubSpot customers can better understand its benefits.
Let's show you some outstanding features of HubSpot coupon codes…
HubSpot Dynamic Coupon Code Generation helps to generate dynamic coupons for store customers based on their current RFM rating over HubSpot.
Automatically updates the generated coupons details over HubSpot to the contact properties.
Keeps track of all the generated coupons for the HubSpot customers.
The fields and properties values can be used in HubSpot email workflows for a better customer-seller relationship.
Encourages

repeat sales

of your existing customers by offering them special coupons to increase their future purchases.
Rewarding the

loyal and best customers

of your store and magnate more customers for future through HubSpot Coupon Code Generation has become easier now.
Final thoughts!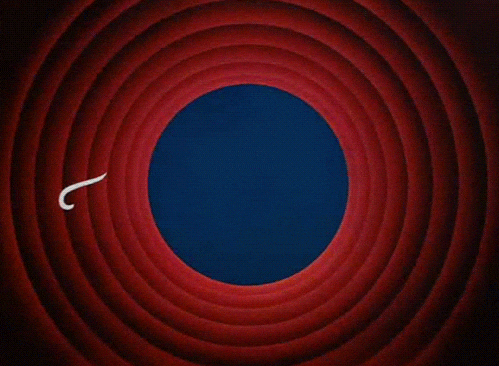 This blog on the dynamic coupon will create single-use coupon code which the seller or the brand proprietor can essentially provide for the potential clients or leads.
This is an intense customer generation tool which will automate the WooCommerce Coupon Code for your current clients effortlessly. This will just practical based on HubSpot RFM Rating.
In any case, as a real update, you should notice that you ought to have HubSpot WooCommerce Integration-Pro moving to introduce HubSpot Dynamic Coupon Code Generation.
Presently, I realize that you should think a similar that how quick you can purchase this for your store to encounter the hop.
With this, we have come to the end of this article which says coupons leads to sales.
Not only does coupon code marketing put you ahead of the competition when competing on price. But will help you build a strong loyal following.
Related: HubSpot Launches Conversations: How Live Chat is transforming sales?
Related: How to Connect your WooCommerce store with HubSpot?