Do you currently use Marketing Automation Software? If No, then you will start using it by scrolling down. Coz, I am gonna impress you by giving 11 concrete reasons to fall in love with the best open source marketing automation software 2018.
But if you already have one then you must read this article that will definitely leave a very strong impression on you and lets you think again that, Are you seriously using any marketing automation software!
I always use to start with a question whenever I want my audience to start with mautic. What is marketing automation? Maybe you heard of the same concept at several blogging sites. But what matters the most is a clear understanding.
Hey, I'll make it crystal clear for you…
Marketing Automation Software streamlines, automate, and measure marketing tasks and track workflows and run automated marketing campaigns.
I think it was a bit tough, let's begin by understanding the concept and then move towards how you can apply this concept to your business. Plus what are the magical features it possesses and how we can produce a aid in improving the overall user experience?
Jump to – 11 Reasons to choose mautic as marketing automation platform for your business.
What is Marketing Automation?
Nowadays, modern marketers have no interest in doing repetitive tasks or those marketing actions which are lengthy and tedious to do.
You don't mind me calling you all super lazy fellows, but that's certainly wouldn't be wrong. As there are many other sales and marketing solutions available in the market that are absolutely ready to smooth your tasks without much hassle.
Here comes the marketing automation, this term has a great caliber that flattens and polishes your daily sales and marketing tasks.
That is at another corner of the room, It gives the boom to your festive sales, generates market qualified leads(MQLs), helps in lead nurturing nurture them, and also plays a very prominent role in the lead conversion.
And that's why on an average, 49% of companies are currently using marketing automation, with more than half of B2B companies (55%) adopting the technology.
You must be eager to know more facts about marketing automation, then, you can check in this blog.
Experience Mautic: Open Source Marketing Automation Tool
Mautic is Different
Mautic helps marketing teams bring open-source Marketing Automation Software back to the center of their stack. It gives them immense power to create a more personalized experience for your audience across all their digital platforms and channels.
It is open, flexible, versatile and has been built with keeping the modern marketers in mind.
The idea behind Mautic: Consumerization of IT
Why mautic is so popular?

Clear your doubts before choosing mautic as your Marketing Automation Software. Mautic has been questioned several times by the marketers. But, what makes it unique, are the amazing features that it provides to its clients.
Mautic will be another Jarvis for your eCommerce site.
Easier than ever to build email nurture campaigns, personalize messages, A/B testing and track and measure results.
It simplifies Marketing Automation Software for everyone on your team. Thus, it profits you as it eliminates the need for highly dedicated and certified staff to handle all the campaigns.
Hence, your sales team would be able to launch effective email marketing campaigns just in a few minutes rather than spending days on doing the same tasks. You will have a good amount of focus on the important milestones for reaching your goals.
11 Reasons why mautic is on the move…
1. Lead nurturing through lead scoring
Don't you feel empty-handed? Do you have enough leads to begin with? Lead scoring is highly crucial Instead, your marketing team should be focusing on generating more leads.
Lead scoring allows you to assign points to your most engaged leads based on actions they take with your website. This could be through click on a link(CTA's) in an email or visiting an important page on your website.
If your contacts are not targeted, you may use a contacts lead score to generate specific content for your audience.
Marketing automation using mautic supports segmenting your database. Hence, building a list of target leads and contacts made easy.
Criteria of segmentation will be based on demographic details and company attributes (title, company size, location) as well as behavioral filters and CRM information. Which is collected through the automated forms and pop-ups generated with the help of the mautic.
If suppose, you wish to send emails only to those customers who are living in New York main city and owns an online clothing store.
By selecting the relevant field in your marketing automation software – mautic, you can easily get the segmented list of all those customers who match the above criteria.
The festive season is at the doorstep. I agree it's not the time to have experiments.
But, what about figuring out the best online promotional and automated marketing strategies for your business?
Relax, mautic is there.
Mautic has A/B testing built in for both emails and landing pages. Perform A/B testing to assess which one out of two automated marketing campaigns is the most effective in terms of CTR or conversion rates in pages.
In an A/B test, you set up two variations of the single campaign and send them to that portion your total recipients.
Mautic allows you to test a number of different elements so that you can test what content is engaging your target audience.
It can be an email subject line or email body or an active CTA. Take easy plus effective decisions based on detailed reporting and stats.
Here's an example for subject lines:
Here you can see that Subject Line B has performed really well. Now, you can use the subject line — B in future emails.
4. Mautic Provides Crucial Campaign Run
Source: mautic
"Half the money I spend on advertising is wasted; the trouble is I don't know which half."
– John Wanamaker
Marketing automation makes it conceivable to pick up understanding into your procedure adequacy and marketing spend. For a small business with a limited number of resources, this can be even more challenging.
The most useful marketing automation features are Analytics and reporting (52%), campaign management (46%) and lead nurturing (46%). It becomes obvious that analytics and reporting resonate with so many.
Marketers run various email marketing campaigns that drive sales as well as prove their campaign's success.
But, if you don't have any data to measure, how would you accomplish this. A Marketing Automation platform includes reporting and analytics features that provide all the valuable data you need in running the marketing campaign.
Connect your WooCommerce store with mautic and…
Track email performance

Increase Online Sales

Convert Abandoned Cart To Sales

Convert Delight And Repeat With Dynamic Coupons

Use your data to stay effective and adaptable and you'll start seeing results quickly. If a small business can determine what strategies are effective, they can double down on what works and what doesn't. And that means they can win more sales and grow their revenue.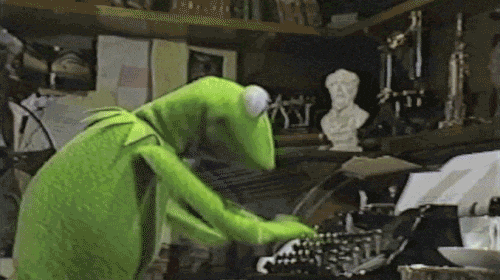 Marketing Automation Software saves your time and money to some extent. Lesser overheads, lesser email marketing preparation, lesser time spent reporting on stats.
Whereas, mautic has extremely reduced the overall time spent performing tasks in the long-term. We have developed a solution, which eases your work and saves your time.
Win customers with the right content at the right moment, using Mautic features including dynamic content, campaign decision & condition logic.
6. Works even, when you sleep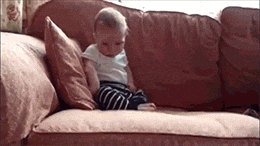 Mautic is automation. It will never ever stop your marketing! As you're busy with other tasks or attending some important meeting, even if you are sleeping.
Your Marketing Automation Software is working at your place. Everything from Automated emails, social media updates being posted, while you're playing polo at Russian Green Garden.
7. Dynamic content for personalization
People love to open emails which are created just for them. And mautic allows dynamic customization in emails, forms, and landing pages for specific customer segments or group of leads and prospects.
It can be anything, if you're working on your welcome series, dynamic content, another marketing automation technique, our marketing solution will come to your help.
Create different types of customer segments with RFM analysis, Instead of reaching out to 100% of your audience, you need to identify and target only specific customer groups that will turn out to be most profitable for your business.
Target your leads by choosing to be smart and connect your eStore with mautic through our Mautic WooCommerce Integration. 
Track and report your conversions, make a check how much revenue your campaigns are generating and track your return on investment (ROI). Improve your ROI with the solution developed by us, with easy tracking and recording. All possible 
10. Mautic Boosts Client Retention
It's amazing to share a 5% increase in customer retention can lead to an increase in profits of between 25% and 95%? How can marketing automation give the boost to that?
Triggered messaging is a perfect way to suggest testimonials, ask for product reviews, feedbacks and send referrals and rewards and incentives.
Post-sale customer nurturing is a great way to maximize cross-sells and upsells. Continue sending targetted and personalized messages to your customers and monitor their behavior.
User-experience helps in customer retention and concretes customer loyalty. It also returns critical feedback to help you improve what are you offering. Automated surveys to garner customer feedback and drive referral revenues.
All marketers want leads and new customers and put all of their efforts in nurturing them. And, during this, they forget to nourish their existing customers. And lose a big part of their sale. But, It is well-known fact that customer retention is actually highly valuable to your business.
This will also return User Generated Content(UGC) that acts as the much-needed social proof to empower future lead generation and lead nurturing strategies.
Attract more customers by highlighting a winning customer review on your website, landing pages.
Marketing Automation Software platform like mautic liberates and enables teams to acquire, nurture, and close the sales qualified leads(SQLs).
Easily customize individual landing pages for each initiative with tailored content and style optimized for your target audience.
Let's paint the canvas with Mautic's drag-and-drop editor. Don't let those technical challenges create an obstacle for you. When you want to pinch your design or run an A/B test.
Create Pages For Each Activity
Mautic allows you to build mobile-friendly landing pages for each of your offers, promotions, programs, and campaigns.
It allows you to track and record all the marketing activities that allow you to measure and drive conversion on your E-commerce site.
Easy For Everyone
Very simple and elegant user interface for your entire to create and publish branded pages eliminating the operations bottleneck of getting your campaigns up and running smoothly.
How to Start Free Marketing Automation Go Smarter with your Sales?
We have a solution for you…
Every third online marketer is using marketing automation in some ways in his business. To streamline your online business we have developed a solution which easily gets integrated with your WooCommerce store. We named it Mautic WooCommerce Integration, which allows you to build smarter, multi-channel marketing campaigns and much more…
Mautic offers a different level of open source marketing automation which enhances the overall customer experience. To summarise, mautic 3 things come to my mind at once – Free, Secure and Robust.
It's a high time, come – be the part of automation, why wasting your time and money in doing tasks which can easily be executed by spending a very small amount of money.
If you really get influenced, you can contact us anytime or leave your email in comments, we'll get in touch with you as soon as possible.
Thanks for spending time with me!