It is claimed that out of 7.2 billion people on this blue planet, 3 billion have internet access. 2.5 billion are active on social media and 1.9 billion use social networks from mobile devices.
Well, this is just the stats which can tell you that you are still a way to go. 
So, be it through any platform. Through ( social media, upselling methods, discounts/promotional offers, deals of the days, gift cards and much more). You need to increase purchase frequency to scale up sale this festive season.
While many businesses use social media, a lot of them struggle to get engagement. Through this blog, we will get to know how to increase purchase while improving marketing plan.
Your risk point is your customer…. Therefore it very important and crucial for your business. You need to do everything possible to ensure that your customer will continue to buy. Be an active participate in the competition.
Your existing customers are therefore very important. Keep them happy and satisfied with your products. So you need to do everything so that customers continue to buy again and again from your store.
If someone buys things from you, it's unlikely to take lots of time, efforts and manpower or money to get them to buy three times. Still, just one more purchase a year per customer who could translate into enormous increases in profits for your business.
Through this blog, I will be there with you to explain the points which stand most important for your store this holiday season. So, let's count upon
The points which can increase purchase frequency & earn more ticket sale…
Let's explain deeply…
1.Pitch in informally with your dear customers :

Increasing purchase frequency does not only mean you have your customers intact on your board. Maybe, they might just be there as guest users and thereby 'Sayonara' after that.
Remember, the more consistently and actively pitch to your dear customers, the more strengthen and the beautiful relationship you will be going to enjoy. You can surely voice up over the telephone, letter, email marketing and via other marketing plans.
For whatever length of time that every one of your correspondences has an intention, is client-centered and passes on something of significant worth to your clients it's more probable that you'll get the following deal, and the following, and the following.
The subsequent higher recurrent business and referral levels will likewise make your business tremendously more grounded, for all intents and purposes secluding it from the desolates of the economy and value cutting contenders.
2. Much applaud customer events:
To increase purchase customer retention, you need to do something big for your customers. Be it any special offer or handing them with gift cards and vouchers so they could get the link to come again and shop from your store. This symptom is called a repeat purchase.
What is repeat purchase?
According to Business Dictionary, the purchasing of a product by a consumer of the same brand name previously bought on another event. A repeat purchase is often a measure of loyalty to a brand by consumers and is often taken into consideration by marketing research professionals to evaluate a business.
3.Long-term your customers:
Only handful organization ever extended long-run offers to their customer to increase repeat purchase rate.
However in the event that your clients can profit by your item or business on a repeating or continuous premise, it's anything but difficult to offer them a six-month, year, multi-year or longer program where they either pay you a level expense ahead of time, or resolve to buy a similar item or administration from you a given number of times over a predefined period, or at certain key interims, at a pre-concurred special cost.
This implies as opposed to living from occupation to work and latently sitting tight for your client to call you, you have on-running business with zero extra deals and advertising costs.
4.Lock sales in advance:
So many businesses react to their customers need but sadly to fail to bear the pressure. This festivity doesn't be a slight in making it happen with good SEO tactics and digital coupon code in 2018. Well, instead of just waiting for the next customer's call or query, or simply getting new sign-ups for the programme where you supply your product or service automatically at predefined intervals.
It can be such an easy process to make the transition from selling single product or service transactions to ongoing, long-term services that let your buyers get swayed towards your competitors.
Till the time, you take the responsibility of educating your customers about this process and the expected results which you want to fetch from it.
5.Develop back-end products and services:
Many of the customers spend time, money, efforts trying to attract new customers. Even to sell out the product so to make that little transaction even… well, it will be good to know that you at that point in time is at the higher margin than before because you no longer possess the same selling cost.
Likewise, you must be having many of the products or services that you could supply as a backend extension of things which will be like the cherry on the cake.
Well, these are nothing more than a mere extension of your main product and services which are just complimenting the main product.
6.Bounce Back Offers:
Who (sellers) on this planet does not admire double or even triple purchase just after the first selling of any product and service. Running a business is not a joke and it is not yet when you can sit back and enjoy your chilled watermelon juiced by the seashore after having just 'a single sale'. You can even multiply your sale from there after too. How about using upsell funnel or extending an offer after purchasing in this festivity.
It is festivity around and in a month you will be all busy minting sale. How about pumping in more?
Here you can get the magic of 'bounce back' that is known to extend offers that are clad with time and get pushed just after the first sale. In this case, you can also take heed of recommending your customer with the type of product he or she has bought. This process will be a less expensive way in generating re-orders or more sale which will simultaneously generate significant additional income from the hottest of buyers with virtually no extra marketing cost.
So, grab your customer to buy every possible thing from 'YOUR' store or else they will move to your customers.
Its festivity, be smart!
7. Encourage loyalty programs:
Customer loyalty programs have become the buzzword in the market presently. What not you do so to satisfy and keep your customers as active buyers from your store.
So this holiday season makes it BIG with frequency builder programs that will motivate your customers to purchase over and over again. Not only that your customer will steadily become your client in no time.
So offer special festive offers and incentives to return and purchase more often. Projects can take numerous structures that incorporate point aggregation projects, sticker or punch card programs, correspondence programs, " favoured client" rebates and deals, extraordinary "individuals just" offers and rewards and blessing endorsements or refunds dependent on use.
These projects convey you closer to your clients, reinforce your situation in the commercial centre, protect you from value rivalry and help you get a bigger cut of the cake. They likewise enable you to gather information on your individual clients which will bond your client connections by focusing on unique offers to their particular needs.
Want to dig in more in this festive pie, know about 10 ways to Increase Customer Retention this Festive Season

8.Lowering the price for frequency: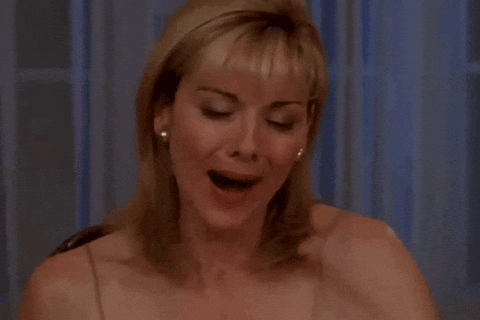 Purchase frequency is the main essence in the selling process because the number of times your customers visits your site and make positive purchase matters.
So, make it a rewarding process who tend to buy things more than once from your store.
In the months to come, you must be floating out many offers and great saver deals. Motive them to buy thing which can save them from spending much.
You can offer lower costs for pre-installment or for the long haul or "till further notice" duties or you can offer contract costs too high volume clients. You can give value motivating forces, rewards, premiums, redesigns, discounts or credits to clients who assurance or resolve to purchase a specific number of times or a base volume in a year.
9.Promote other products or services:
It would be very foolish to say 'buying and selling opportunity only stay till an active selling transaction does not carry out'. It is much more and is like the universe. Trust is the vital thing which will make your business grow and earn its name on other fronts as well.
This provides you with a huge chance to offer other individuals' deliberately chosen items or administrations to your clients through support. This will ordinarily result in endlessly more noteworthy reaction than if your clients were drawn nearer "chilly" … without your underwriting or proposal. It requires next to no time or exertion to embrace different items or administrations to your clients.
10. Upcoming job recommendation:
You ought to save enough for the following festive deal opportunities which are aligned. For whatever length of time that your clients are content with your item or administration, your most straightforward deals will be to your present clients.
They definitely know you, they've put sincerely in you, they've gone out on a limb and they've purchased from you. They know regardless of whether you've conveyed what you guarantee. In the event that you have, you'll procure their devotion.
All things being equal, your clients don't know all that you can do to help them … except if you let them know. So, let them know about your next move that will prepare your customers to make active purchases from your store and save big chunks of their pocket.
Knowing your products better will boost your retention rate….
Being the business owner, purchase frequency enables you to truly extend that valuable data and structure personalization of marketing efforts around the customers. Well, this information is dear for any business planner as he gets to know about accurate targeting, personalization and retention.
Wrapping up!
Customer retention is the first most thing, every business owner looks for. Creating personalized experiences by utilizing technology and business data for analytics and action can make a dream become a reality. We live in a world of multiple choices. We have so many choices that one of the most difficult things we have to do is to make good decisions. And natural approach tends to be most effective with customers who prefer a persistent but low-key way of building trust slowly.
So, hope my blog has catered your search and now you know how you should go away to earn maximum this festive by increasing purchase frequency with this details.
Take Care and be ready be get spooky for our next edition on Halloweens!
Shhh… October 31 is approaching….